Spices Board Gov of India Project
24/7 Server Management
The Best solution for Your business and more
Website Maintenance
AiderPro offering various plans for the complete maintenance of your websites developed in any platform
Mobile Application Development
With a vast clientele base, software development has always remained our one of main service provisions.
See More
/ 7
/ 7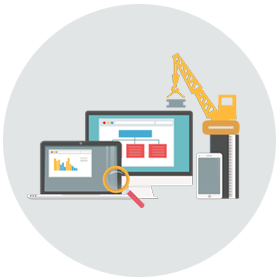 Web development can range from developing the simplest static single page of plain text to the most complex web-based internet applications, electronic businesses…
Read more…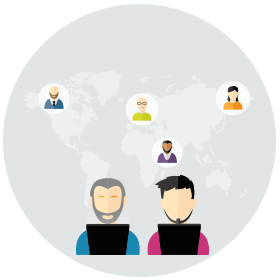 AiderPro Technologies provides 24/7, throughout the year, Remote Server Administration, Linux Server Management and Windows Server Management. A delegated team will..
Read more…
AiderPro offering various plans for the complete maintenance of your websites developed in any platform. Website maintenance plans are best suited for website owners who don't..
Read more…
Great Support
The right customer support separates the okay hosting companies from the great companies. Customers want to become loyal and they don't want to switch from one host to another. A great support team can make all the difference when it comes to keeping a customer happy with their hosting.
Telephonic Support
Phone support adds that human touch to your support services. Many times the ability to speak directly with someone regarding an issue can mean all the difference in keeping a customer or bringing in new business.
Server Monitoring
Our Server Monitoring service allows us to keep a close eye on your hosting servers.We can minimize downtime and identify areas of need quickly and correct them efficiently
Helpdesk Support
The foundation of our support services is our technical support provided via helpdesk. Our tier 1 administrators can take on the burden of supporting your customers and freeing up your time for other tasks.
3

Web Design, Web Development

2

CMS, Web Design, Web Development

1

Business, CMS, Web Design, Web Development

1

CMS, Web Design, Web Development

5

CMS, Graphic Design, Web Design, Web Development

1

Business, CMS, Graphic Design

4

CMS, Graphic Design, UI/UX Design, Web Design, Web Development

1

Web Design, Web Development
Operating System
Any Linux Distribution, Debian, Cloud Linux, FreeBSD, Windows
Web Server
Apache, Nginx, Lighttpd, Litespeed, IIS
Database Servers
MySQL, MSSQL, PostgreSQL, Oracle
Web Platforms
PHP, Java, WordPress, Magento, Joomla, Drupal, PrestaShop, Opencart, ASP.net, C#, VB.net, Phonegap, Ajax, HTML5, Javasript
Virtulization
Openvz, Xen, Virtuzzo, VMware, HyperV, Citrix Xenserver
Control Panel
Cpanel, Plesk, DirectAdmin, Webmin, Helm, Encompas, Ensim, SolusVM, HyperVM, Virtuzzo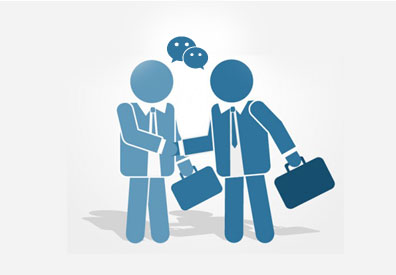 Linux server administration
Jisin has help with many Linux admin tasks from network, visualization, domain management, cpanel setup and configuration, security improvements, backup systems, monitoring services, providing advice and Application Installation. He has been a polite, keen and interested worker with a good grasp on how to find solutions to problems and continues to learn and grow! Friendly too! 🙂
Server Migration
Couldn't ask for more… Our main criteria was availability, communication and skills. Jisin was able to match this criteria with ease, and I will have not second thoughts on using him for the next jobs thats we have lined up! Kept me up to date on all matters, easily contactable. Thanks again!
Linux server administration
An amazing Linux Technician and Contractor! We at Bledsoe Technologies, LLC look forward to hiring him in the future.
AWS management
Aiderpro are great professionals in building AWS Architecture and landscape, they provided solutions and recommendations that made my application very robust, scalable, fast and overall they are very responsive and provide quality insights to each areas of my business. If you are looking for a team that takes time to understand your business and provide quality design, and implementation of strong cloud architectures like AWS. This is a great team to do it for you. Overall, i was very pleased. Thanks team
Server management
We are really happy to have found Aiderpro – he helped us troubleshoot ssl installation on Ubuntu image with nginx. Thank you!
Server management
Aiderpro is very responsive and will do whatever it takes to finish the job.
Web Development and server management
Renju is my go-to guy for running my servers and taking care of my customers when I'm not available. He is professional, curious and always keeps his cool. I trust him with my sites and my clients and wouldn't trade him for anything. I highly recommend him as a server admin as well as a guy that can source out programmers, developers and designers on short notice.
AWS Architecture and Infrastructutre
Ongoing work with these guys – one of the best and most responsive consultants I have come across. Highly recommended.
Knowledgeable, and prompt in meeting my requirements. Good communication too.
AWS Architecture and Infrastructutre
Aiderpro team are exceptional in customer service delivery in the Cloud space especially AWS Architecture and Infrastructutre. The team helped with creating architectural document and IT business strategy to implement the best practise to save cost for my team. They did amazing job to develop different landscapes for development, quality assurance and production. They helped with 1. Route 53 2. Elastic Load Balancer 3. EC2 Instances 4. Auto scaling 5. RDS with Multi A-Z 6. S3 storage 7. SES 8. SNS 9. Cloud Watch Excellent Job. I will Use again. Thanks
SERVER SUPPORT
Great job.. stayed around to make sure all went well.. will use again
SERVER SUPPORT
I'm very satisfied about Renju as a Server Administrator. He directly understood my company needs and came to me with options and the best solution. I can now focus on running my business because I have the security of working with a reliable IT company like AiderPro.
Jerome Lesparre, Co-Founder
Biltoki
SERVER SUPPORT
Working with Renju and Aiderpro has been a real pleasure, I have found him to be very responsive, good value for money and great understanding of what our issues are.
Renju has gone to good lengths to make sure all our requirements were met and I look forward to continue working with him and Aiderpro's team
David Ayonoadu, Managing Director
Fortis Hosting Limited
SERVER SUPPORT
It is such a pleasure to work with Renju. I have worked with him on projects from server administration for a VPN to responsive web designs. He is professional, friendly, and highly knowledgeable in his field.
I give Renju and AiderPro a 10 out of 10 and look forward to working with him on future projects.
Barbara Vega, Project Manager
On Demand Business and Marketing Solutions
WEB DEVELOPMENT
I went to Rengu to help me troubleshoot some issues I was having on a CMS platform and also had some server questions. He was able to answer all of the questions I had about the server and was also very knowledgeable and quick on the troubleshooting issues.
I still go to him for help and have never had any regrets 🙂
Tanya C
Verve Developments